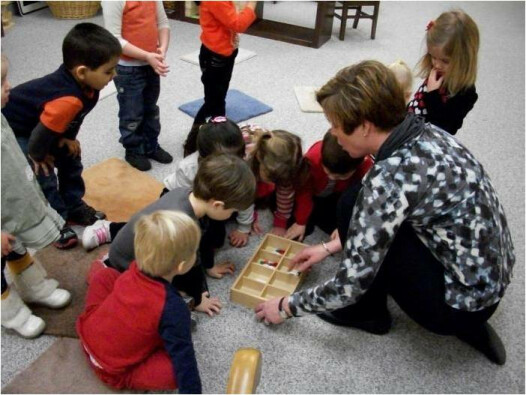 Discovery Toddlers celebrates the wonder of our littlest learners and offers opportunities for toddlers, ages 24 to 36 months, to develop cognitive, language, social, and motor skills. Children are encouraged and supported by certified teachers as they play, learn, and explore in a nurturing educational environment.
Discovery Toddlers is offered in the mornings Monday - Thursday from 8:45-11:15 AM. Parents may choose to enroll their child for the Monday/Tuesday session or the Wednesday/Thursday session. The toddler program enrolls twelve toddlers with a lead teacher and an assistant teacher. Parents are encouraged to volunteer during class time. The program supports children as they develop social and emotional skills and provides a gentle transition to school.
If you would like more information about how to enroll your child, please visit our Enrollment page or contact Lora Taylor at or (309)693-7296.